July 6, 2023
Ms. Foundation for Women Announces Three New Board Members
Kaberi Banerjee Murthy, Mary H. McDaniel, and Don Chen Join Distinguished Board of the Nation's Oldest Women's Foundation
NEW YORK (July 6, 2023) – Today, the Ms. Foundation for Women announced the appointments of Kaberi Banerjee Murthy, Mary H. McDaniel and Don Chen to its distinguished Board of Directors. These additions are staunch feminists who bring significant expertise within philanthropy – from community, to family and women's foundations–adding to the strong and diverse dynamic of the board.
"We are thrilled to welcome three new leaders to our board as we celebrate 50 years of amplifying movements at the Ms. Foundation and work towards our most ambitious fundraising goal of raising $100 million to accelerate the movements for gender and racial equity," said Teresa C. Younger, President, and CEO of the Ms. Foundation for Women. "Hailing from all around the country, these additions reflect our national impact, and we look forward to the insights, energy, and direction they will bring to our fight to provide greater opportunities for women and girls in this country."
Kaberi Banerjee Murthy | Board Member
Kaberi Banerjee Murthy (she/hers) is a visionary philanthropic leader, driven by a passion to transform philanthropy to share power with historically underserved communities.
Kaberi entered into the philanthropic sector in 2000 as a way to advance social justice and systems-level change and has worked in philanthropy at local, regional and national levels. She previously served as the inaugural Chief Impact Officer at the Conrad Prebys Foundation, creating the strategic framework grantmaking and advocacy for the $1.4B foundation, and at Meyer Memorial Trust, shifting all of the mission-focused work to hold an anti-racist, intersectional feminist lens. Kaberi also served as the Vice President of Programs at the Brooklyn Community Foundation in New York; Program Director for Education, Civic Affairs and Arts & Culture at Crown Family Philanthropies in Chicago; Senior Education Program Officer at the Picower Foundation in New York; Education Program Officer for Jane's Trust and The Jessie B. Cox Charitable Trust in Boston; and Program Officer for Education, Health, Community Development and Arts at Lloyd A. Fry Foundation in Chicago.
Kaberi currently serves as the National Board co-chair for Neighborhood Funders Group, and on the Board of Philanthropy Northwest and Portland Art Museum. Kaberi also serves as co-chair for the national Leadership Funders Group. She is a Senior Fellow in the American Leadership Forum and was in Leadership Greater Chicago and Coro Leadership New York.
She graduated magna cum laude from Carleton College with a B.A. in History and Women's Studies and an Ed.M. from Harvard University focusing on issues of access and equity for students of color.
Mary H. McDaniel | Board Member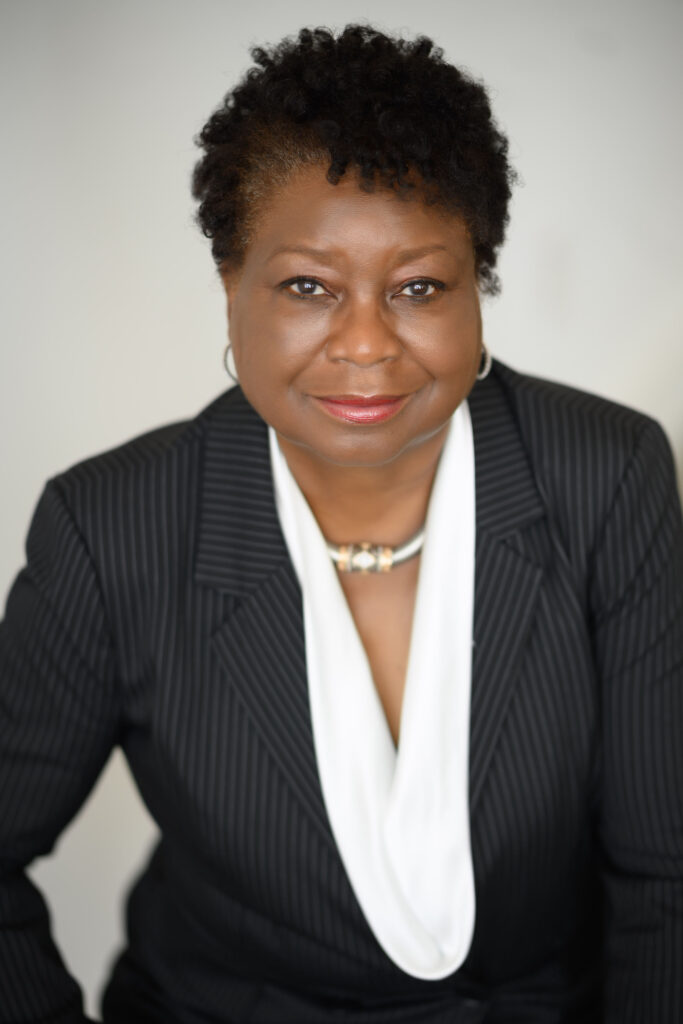 Mary H. McDaniel is a retired FedEx executive with more than three decades of experience working for the world's largest cargo carrier.
During her time with the company, she led a team of four hundred employees, managed multi-million-dollar budgets and was responsible for an aircraft inventory totaling $1.4 billion to ensure continuous service to 220 countries and territories worldwide. As a result of her outstanding performance, she received the coveted President's Club Award and is a four-time recipient of the prestigious FedEx Express Five Star Award.
Currently she is the president/owner of MHM Investments, LLC she serves on several boards to include The First 8 Memphis, Executive Board Member of The Women's Foundation for a Greater Memphis, Paragon Bank and is a founding member of the Philanthropic Black Women of Memphis.
Born in Memphis, Tennessee, McDaniel earned her AS degree from Southwest TN Community College and Bachelor of Science degree from Bethel University.
Don Chen | Board Member
Don Chen is the President of the Surdna Foundation where he leads the 106-year old foundation's efforts to strengthen and further leverage its commitment to social justice.
Prior to his appointment, Don was the Director of the Cities & States program at the Ford Foundation, where his work supported urban development initiatives to make housing more affordable, promote more equitable land use practices, and empower communities to have a powerful decision-making voice in American cities and in developing countries. He also led a multi-program team to support the strengthening of social justice organizations and networks in targeted U.S. states.
Previously, Don was the Founder and CEO of Smart Growth America, where he led efforts to create the National Vacant Properties Campaign (which later became the Center for Community Progress) and Transportation for America, and managed a merger with the Growth Management Leadership Alliance. He has authored many pieces on land use, transportation, social equity, and environmental policy.
Don currently serves as Co-Chair of the Presidents' Council on Impact Investing and on the boards of Living Cities, Asian Americans/Pacific Islanders in Philanthropy, and Philanthropy New York. He holds a master's degree from the Yale School of the Environment and a bachelor's degree in political science from Yale University.
For more information regarding the Ms. Foundation board, please visit ForWomen.org/about/our-board/.
###
For 50 years, the Ms. Foundation for Women has worked to build women's collective power in the U.S. to advance equity and justice for all. The Ms. Foundation invests in, and strengthens the capacity of women led movements to advance meaningful social, cultural, and economic change in the lives of women. With equity and inclusion as the cornerstones of true democracy, the Ms. Foundation works to create a world in which the worth and dignity of every person are valued, and power and possibility are not limited by gender, race, class, sexual orientation, gender identity, disability or age. Learn more and get involved at ForWomen.org.