April 3, 2023
Ms. Foundation For Women to Honor Meghan, The Duchess Of Sussex at 2023 Women Of Vision Awards Celebrating 50th Anniversary of the Nation's Oldest Women's Foundation
The foundation will also recognize grantee partners Wanda Irving of Dr. Shalon's Maternal Action Project and Kimberly Inez McGuire of URGE as well as activists LaTosha Brown, Olivia Julianna, and Rebekah Bruesehoff at annual gala on May 16th
NEW YORK, April 3, 2023 – Today, the Ms. Foundation for Women announced the honorees for the 2023 Women of Vision Awards: Celebrating Generations of Progress & Power." This year's annual gala, marking the 50th anniversary of the nation's oldest women's foundation, will take place at the Ziegfeld Ballroom in New York City on May 16, 2023 and will explore the past, present and future of the Ms. Foundation and feminist movements while raising funds for the organization's strategic, equity-centered initiatives. Each year, the foundation honors visionary leaders and game-changing grantee partners committed to the Ms. Foundation's mission of advancing women's collective power and creating safe, just and equitable futures for all.
This year's Woman of Vision Award honorees include:
Meghan, The Duchess of Sussex for her global advocacy to empower and advocate on behalf of women and girls. She will be presented the award by Gloria Steinem, Co-Founding Mother of the Ms. Foundation.
Grantee partners Wanda Irving, co-founder of Dr. Shalon's Maternal Action Project and Kimberly Inez McGuire, executive director of URGE.
Community organizer and political strategist and co-founder of Black Voters Matter LaTosha Brown for her tireless activism and work to bring about social change.
The event will also honor emerging leaders including:
Olivia Julianna, abortion rights activist and Director of Politics & Government Affairs of Gen-Z for Change with the Marie C. Wilson Emerging Leader Award, which honors trailblazing feminist leaders who amplify their voices and enact positive change by paving the way for generations to come. At Gen-Z for Change, Olivia has worked to build awareness around abortion rights and encourage fellow Gen Zers to use their vote as their voice.
Rebekah Bruesehoff with the Free to Be You and Me Award, which honors young activists enacting change, for her heroic advocacy for the LGBTQ+ community.
"We are thrilled to announce this year's honorees for the Women of Vision Awards and to celebrate 50 years of progress and power," said Teresa C. Younger, President and CEO of the Ms. Foundation. "Meghan, LaTosha, Wanda, Kimberly, Olivia, and Rebekah are incredible leaders and we are grateful to be able to shine a light on their many accomplishments and tireless work on behalf of gender and racial equity across the country and the world."
The evening will be hosted by Danielle Moodie, host of the Woke AF Daily podcast. Sweet Honey In The Rock® will entertain attendees with a performance during the event, and renowned DJ Mary Mac will perform a special after-party set following the awards ceremony. Guests at the after-party will also be welcomed by radio host Angela Yee of Way Up with Angela Yee and previously The Breakfast Club.
The Women of Vision Awards is the Ms. Foundation for Women's largest annual fundraising event, honoring feminist advocates, activists, and thought-leaders who ignite policy and cultural change. For the past fifty years, the Ms. Foundation has invested more than $90 million to build grassroots movements fighting for gender equity for women, particularly women of color around the country. Since its inception, the foundation has supported over 1,600 grassroots organizations throughout the country working for change on a grassroots level in order to build power and advance democracy.
Previous Women of Vision honorees include former Secretary of State Hillary Clinton, Academy Award-nominated director Ava DuVernay, Congresswoman Maxine Waters, former Editor-In-Chief of Teen Vogue Elaine Welteroth, filmmaker and activist dream hampton, the co-chairs of the Women's March on Washington, marketing executive Bozoma Saint John, fashion icon Diane von Furstenberg, Sheila Nevins of HBO Documentary Films, Suzanne Lerner of Michael Stars, and Jennifer and Peter Buffett on behalf of the NoVo Foundation.
For more information about the event, please visit www.wov2023.org.
###
For 50 years, the Ms. Foundation for Women has shaped women's philanthropy in the United States, providing a blueprint for the establishment of hundreds of local and regional women's funds, influencing mainstream culture through nationwide projects such as Take Our Daughters to Work Day, and making grants totaling over $90 million to more than 1,600 grassroots organizations across the country. Through research, advocacy, and grantmaking, the Ms. Foundation is the national model for sustainable, trust-based philanthropic support of women of color-led movements. With equity and inclusion as the cornerstones of true democracy, the Ms. Foundation works to create a world in which the worth and dignity of every person are valued, and power and possibility are not limited by gender, race, class, sexual orientation, gender identity, disability or age. The Ms. Foundation will celebrate 50 years of progress and power at the Women of Vision Awards on May 16th, 2023 in New York City.
ABOUT THE HONOREES
Meghan, The Duchess of Sussex is a feminist, champion of human rights and gender equity, and global role model. Her lifelong advocacy for women and girls remains a constant thread she weaves through both humanitarian and business ventures. She has served as UNWomen's Advocate for Women's Political Participation and Leadership, a World Vision Global Ambassador, and a leading Counsellor to One Young World since 2014. She and her husband, Prince Harry, founded The Archewell Foundation, in 2020 to support communities in need at a micro and macro level, in both moments of crisis as well as for long term aid.
In 2022, Meghan launched Archetypes, a record-breaking podcast exploring the labels that try to hold women back; it debuted at No. 1 in the US, UK, Australia, Ireland and New Zealand. 
She is a NY Times Best Selling author, with her personal and highly celebrated children's book, The Bench. Meghan is also a passionate advocate for family rights, and an investor in dynamic female founded companies. She and her husband, Prince Harry, The Duke of Sussex, have also been the recipients of the NAACP President's Award as well as the Robert F. Kennedy Ripple of Hope Award. Meghan is noted as one of the most powerful and influential women in the world, topping lists such as TIME Magazine's Most Influential People, The Financial Times' 25 Most Influential Women, Variety Power of Women, and British Vogue's Vogue 25.
Meghan resides in California with her husband, their children, and their three dogs.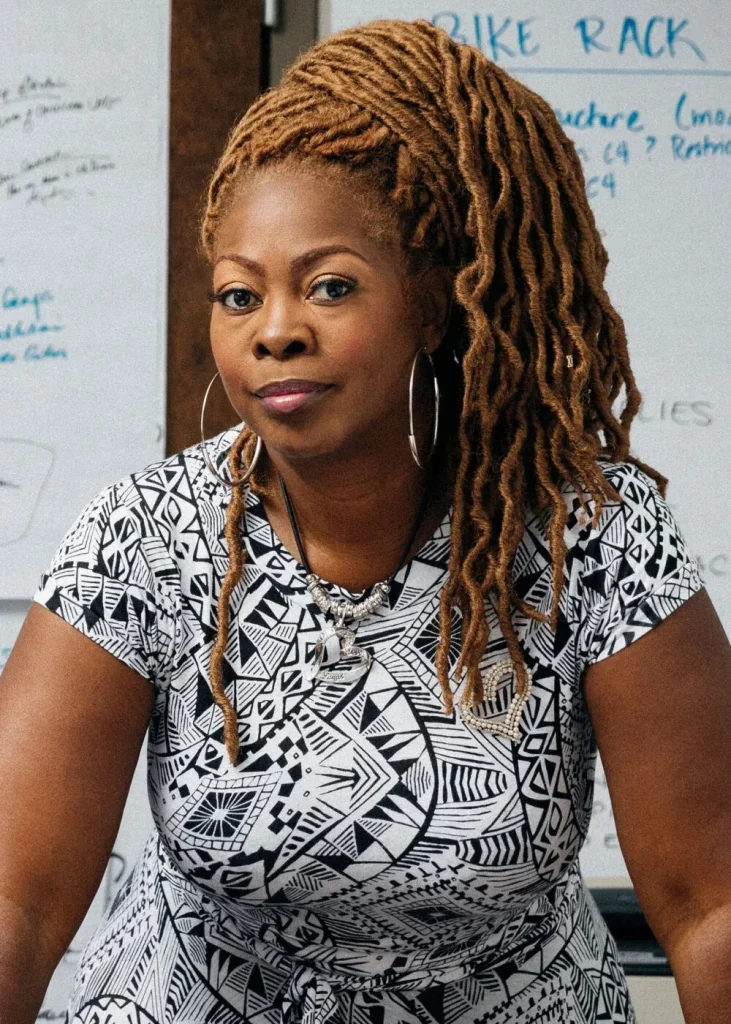 LaTosha Brown is an award-winning visionary thought leader, institution builder, Cultural Activist and Artist, and Connector. She is a nationally recognized, "go-to" expert in Black Voting Rights and Voter Suppression, Black Women's Empowerment, and Philanthropy.
Her voice is the nexus between the Civil Rights Movement, the Black Power Movement, and Black Lives Matter.
"There is power in my voice! It is a divine gift that I use to connect different worlds. I bridge the philanthropy world to the grassroots community, traditional politics to grassroots politics, and practitioners to the scholarship of movement building."
LaTosha is the Co-Founder of Black Voters Matter Fund and Black Voters Matter Capacity Building Institute. These initiatives are designed to boost Black voter registration and turnout, as well as increase power in marginalized, predominantly Black communities.
LaTosha is also the Visionary, Founder and Co-Anchor of a regional network called the Southern Black Girls & Women's Consortium. This is $100 million, 10-year initiative to invest in organizations that serve Black women and girls. The goal of the consortium is to create a new approach to philanthropy by allowing every component of the program, inception to execution, to be created by Black girls and women in the South.
In 2021 LaTosha Brown was named one of Glamour Magazine's " Women of the Year" after inspiring voter turnout, mobilizing hundreds of thousands of citizens and notched three historic wins for the Democratic Party in the state of Georgia.
Ms. Brown is also the 2020 Hauser Leader at the Center for Public Leadership at Harvard Kennedy School, the 2020 Leader in Practice at Harvard Kennedy School's Women and Public Policy Program, and a 2020-2021 American Democracy fellow at the Charles Warren Center at Harvard.
Kimberly Inez McGuire is a nationally recognized campaign and communications strategist, reproductive justice movement leader and policy expert with two decades of experience creating and implementing winning strategies to reshape the public narrative and policy landscape. As Executive Director of URGE: Unite for Reproductive & Gender Equity, Kimberly leads the organization in building young people power for reproductive justice, forging cross-movement collaborations, and manifesting a world where all people have agency over their own bodies and relationships, and the power, knowledge, and tools to exercise that agency.
Kimberly is the Board Chair for the Groundswell Fund, serves on the Board of Directors for the Sexuality Information and Education Council of the United States (SIECUS), and is Co-Chair of the Abortion On Own Terms campaign to normalize self-managed abortion. In 2022, Kimberly served as Vice Chair of Kansans for Constitutional Freedom, the winning campaign to secure abortion access for Kansans.
Previously, Kimberly played key roles with ConwayStrategic, the National Latina Institute for Reproductive Justice, and the All* Above All campaign. Kimberly is also an URGE success story – her journey in reproductive justice began with an URGE internship as a Hampshire College student.
Kimberly is a queer Latina single mom, uses she/her/ella pronouns, and resides in Silver Spring, Maryland with her family, cat, and too many plants to name.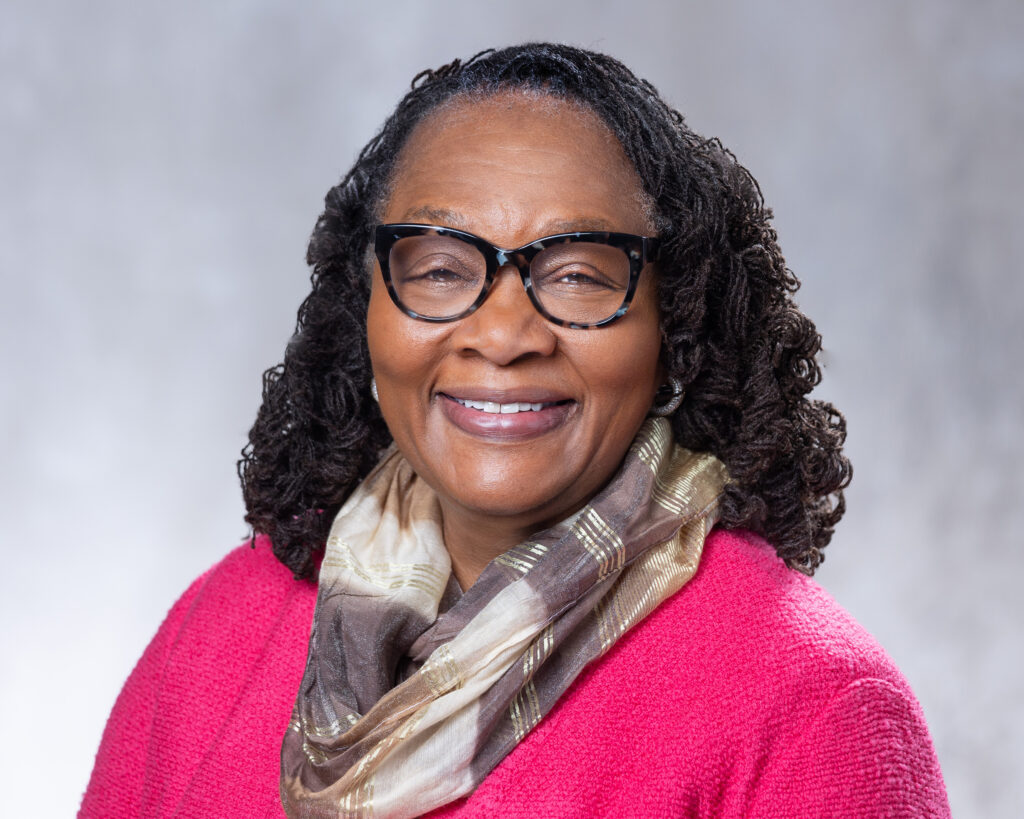 Wanda Irving, MPA is forever the mother of Dr. Shalon Irving and Co-Founder of Dr. Shalon's Maternal Action Project (DSMAP), Inc.
DSMAP is a community driven, non-profit organization dedicated to alleviating Black maternal health disparities. The organization was established to honor Wanda's daughter, Dr. Shalon, who passed away from preventable pregnancy complications in January 2017, three weeks after giving birth to her only child. Dr. Shalon was a brilliant researcher and fierce health equity champion. In an effort to continue Dr. Shalon's legacy, Wanda co-founded DSMAP, where she also serves as President of the Board of Directors and Acting President of the organization.
Prior to establishing DSMAP, Wanda worked in various leadership roles in federal agencies and city organizations that provided consultative services and technical assistance to nonprofits across the country. Wanda possesses years of experience in organizational development and community outreach and has led numerous strategic initiatives and programs. Wanda is now fully dedicated to the mission of DSMAP and utilizes her keen expertise to enhance organizational resources such as Believe Her, an anonymous peer support app aimed to increase awareness of the Black maternal health crisis and promote evidence-based strategies that improve health outcomes for Black birthing people and families.
Wanda is a highly sought-after health equity advocate appearing on national and influential media outlets such as NPR, MSNBC, GMA, Newsy, REVOLT, and Health Affairs, a peer-reviewed healthcare journal to name a few. To date, Wanda has appeared before numerous organizations reaching tens of thousands, with the goal of ending preventable Black maternal deaths in the United States. The work of DSMAP is based on the life mantra of Dr. Shalon Irving: "I see inequity wherever it exists. I am not afraid to call it by name and work hard to eliminate it. I vow to create a better earth." At DSMAP we honor Dr. Shalon's vow by working to remove barriers, biases, and disparate practices that impede access to equitable, quality care for Black women and birthing people.
Olivia Julianna is an abortion rights activist from Houston, Texas; who currently serves as the Director of Politics & Government Affairs at Gen-Z for Change, a non- profit that focuses on civic engagement amongst Gen- Z, with a focus on labor rights, abortion rights, and education. She is most well- known for initiating the takedown of a whistleblower website that targeted those in the state of Texas who aided in abortion access, working with Democratic campaigns across the country, and for raising $2.2 million for abortion funds after she was publicly attacked by Republican Congressman Matt Gaetz. Her audience across social platforms is over 800K– where she makes political commentary content and analysis videos.
Rebekah Bruesehoff is a sixteen-year-old author and activist who is passionate about authenticity and inclusion. Rebekah's journey into public advocacy began at 10-years-old when a picture of her holding a sign went viral. With her cute pink pigtails, Rebekah made a bold statement that transgender people aren't scary at all. Suddenly she had a platform, and she knew she needed to use it. Since then she's used that platform to connect with legislators, advocate for representation of LGBTQ+ voices in books and media, and spread a message of hope.
At 11-years-old, Rebekah spoke at the Evangelical Lutheran Church of America's Youth Gathering where she told her story and brought 32,000 people to their feet! An avid reader and writer, Rebekah published her first Op-Ed in the Philadelphia Inquirer in 2019 and co-authored her first book, A Kids Book About Being Inclusive, in June 2021. Rebekah is also the star of her very own Marvel comic book, Mighty Rebekah, after appearing in the Disney+ series Marvel's Hero Project, and she was a finalist for Time Magazine and Nickelodeon's Kid of the Year in 2020. She has spoken at corporations, conferences, black-tie galas, houses of worship and schools across the country. She's been featured by Disney, People, Good Morning America, Good Morning Britain, The Today Show, TeenVogue, British Vogue, Forbes, and USA Today among others.
As attacks on transgender kids continue, Rebekah has worked with organizations like the Human Rights Campaign and The GenderCool Project to share her story as a young person, an athlete, and an author. Whether in meetings with legislators, on the field hockey field, singing in the church choir, or performing in the school musical, Rebekah inspires people of all ages and identities to show up fully as themselves and dare to make the world a better place.