April 28, 2023
Grantee Partner Spotlight: Life After 2 Losses
by Vu-An Foster
The Ms. Foundation is proud to support our grantee partners, who are at the forefront of organizing and creating solutions that improve people's lives and bring us closer to achieving a true democracy. The insight and perspective they provide is invaluable. The Q&A below was generated by Vu-An Foster, the Founder/President & Chief Executive Officer of Life After 2 Losses.
Life After 2 Losses is a maternal child health organization focused on improving maternal and infant health while striving for systemic change. Life After 2 Losses is a Birth Justice Initiative grantee partner.
What brought you to this work?
Before celebrating the birth of a healthy baby boy in July 2021, I experienced two painful and preventable pregnancy losses. I visited several pregnancy infant loss support groups to cope with my loss. While actively participating and connecting with the women in these groups, I noticed that the format of the support groups often led participants to relive their loss session after session. This seemed to fuel the depression and anxiety instead of providing the empowerment needed to get back to a place where they could live with their loss in a healthy way.
How do you connect/collaborate in your community? Who are your key partners?
I have been called the "networking queen." Now that we are back in person, you can find me working the room at events with my son in his baby carrier strapped to my chest. I am always looking to connect and collaborate with other leaders, organizations, providers, government officials, you name it. I know that improving maternal child health outcomes is a collective effort.
Life After 2 Losses has partnered with Nurture, NJ, the NJ Department of Health, the Partnership of MCH of Northern New Jersey, Count the Kicks, Seleni Institute, Star Legacy Foundation, Central Jersey Family Health Consortium, Moms Rising Together, MoMMA's Voices, Melinated Moms, Prematurity Prevention Initiative, and 4Kira4Moms to facilitate pregnancy and infant loss support and to speak on behalf of maternal child health issues.
What are you learning or what are you teaching?
I observed a disconnect to which I desired to be a bridge. I realized that many other women and families, especially women and families of color, were silently hurting in isolation and could truly benefit from having a community to grieve and health with.
I teach women, families, and communities impacted by grief from pregnancy and infant loss the skills needed to get back to a place where they can live with the loss healthily while providing a safe place to share their experiences.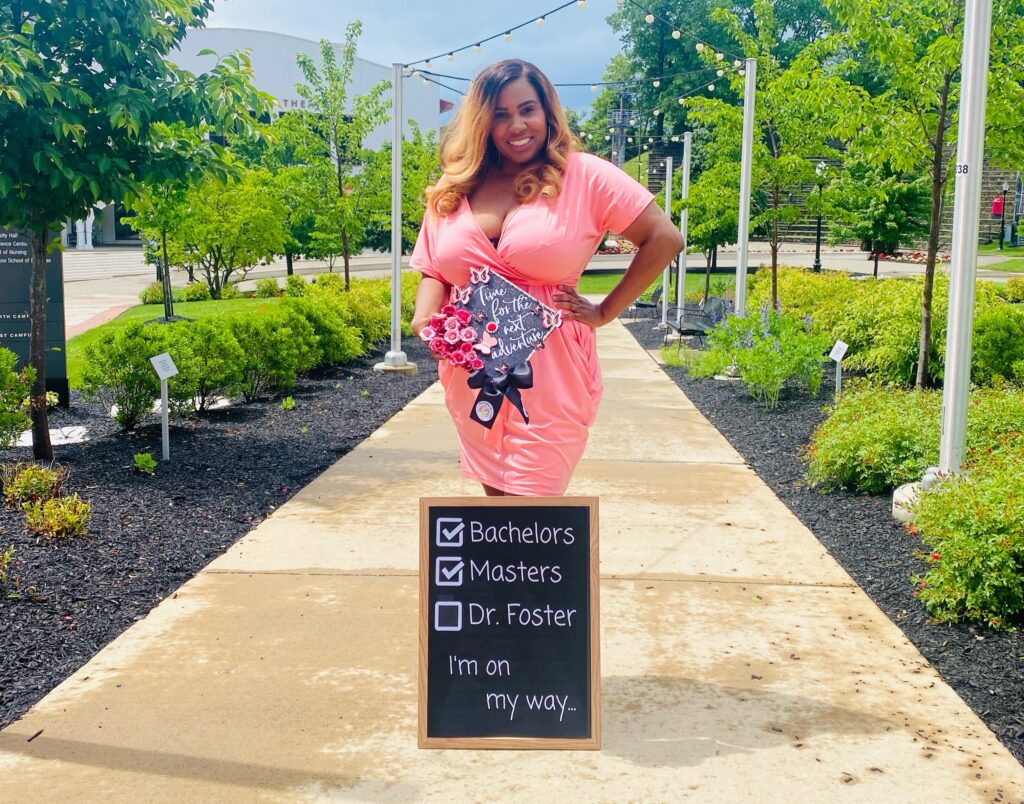 Tell us about a recent victory or something you're proud of.
My story was featured in a documentary on Scientific American. The documentary showed that the state of our healthcare system is unacceptable, with women and babies of color facing poor maternal health outcomes, including disproportionately high death rates, but I hope to have left the viewers with a glimmer of hope. I hope they saw that our organization is here to help to prevent reproductive and health injustices through the support and empowerment of women and families in the community. We're doing this by changing the narrative surrounding pregnancy loss, education and raising awareness, advocacy efforts, and grief support.
I hope viewers realize that they are not alone and that we are in this together.
What can philanthropy do better and/or how can individuals be helpful allies?
Philanthropy can continue to support and fund Black-led leaders and grassroots organizations on the ground. I would encourage individuals who receive services from these organizations to leave testimonials. Many organizations, like LA2L, were founded by people who volunteered their time way before we received outside funding. Help us capture the lifesaving work we are doing so we can continue to help those to come.
What gives you hope?
My journey to bring my son into this world gives me hope. I got us both on the other side safely. We are almost 16 months postpartum. This gives me hope that I can and will continue to help others learn to make healthy decisions and better advocate for themselves, their babies, and their communities through advocacy and education.