November 30, 2022
Building the Fire: Next steps in the movement for Indigenous reproductive justice
by Coya White Hat-Artichoker, Graphic Illustrations by Yen Azzaro
We started the Building the Fire Fund to address a gap within the reproductive justice movement: a national voice for Indigenous women and birthing people. Over the course of two years, we have slowly built an incredible network of leaders – our Advisory Council – who recognize the importance of a united presence and voice within the movement. For the reproductive justice movement to be complete, our power and presence is essential.
This month, 15 Indigenous reproductive justice leaders from the country convened in-person, in Minneapolis, to build relationships and plan for the future of this movement. We left the convening with three clear takeaways: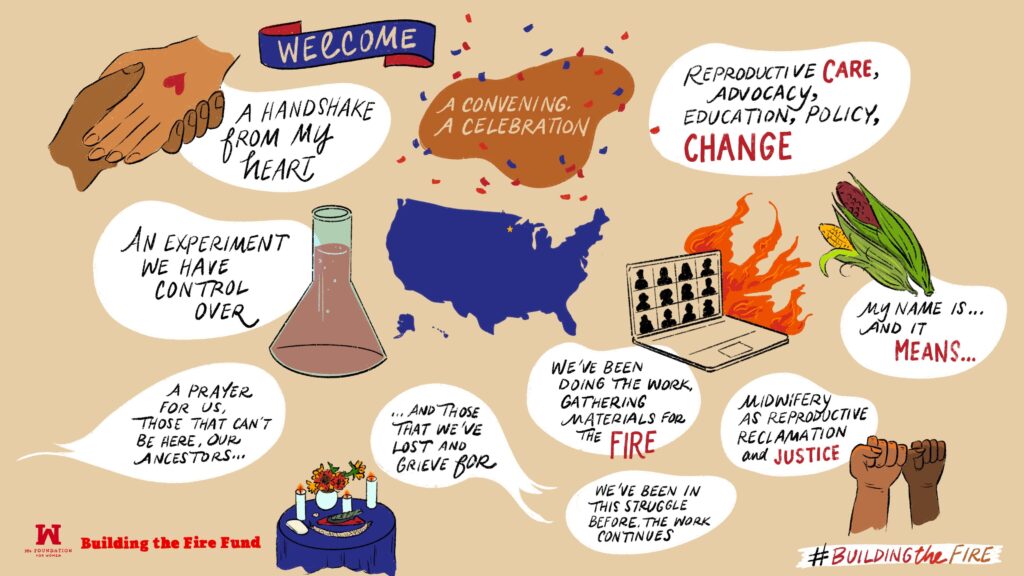 We're no longer alone
After two years of meeting online only, it was a great opportunity for people to meet in-person. As tribal people, in-person gatherings often hold special meaning for us. The pandemic created an extra stress on native communities, while also increasing a sense of isolation. The ability to physically be in a room together, to hold community that was predominantly Indigenous, to build connections, was transformative. This work is no longer happening alone.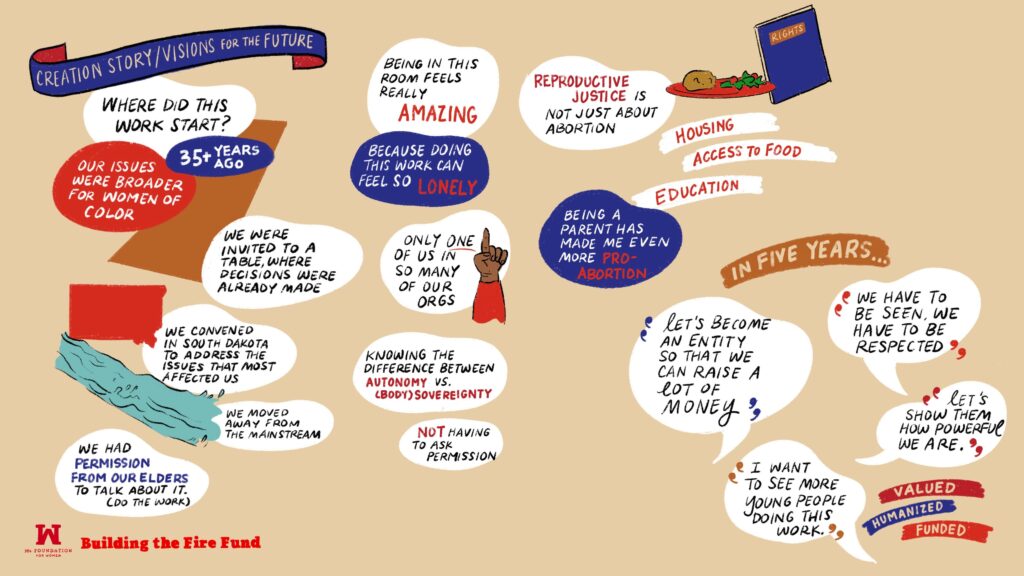 We're grounded in our history
The leaders discussed the history of the movement and built a timeline of the past, to the present moment, and to our potential future. We dreamed together, and created work groups. We are clear about building a national non-profit, board structures, roles and responsibilities, commitments of time, energy and staff. Our shared history and purpose drives us. This effort is not rooted in the pain of the past but the beauty of what's possible and what's to come.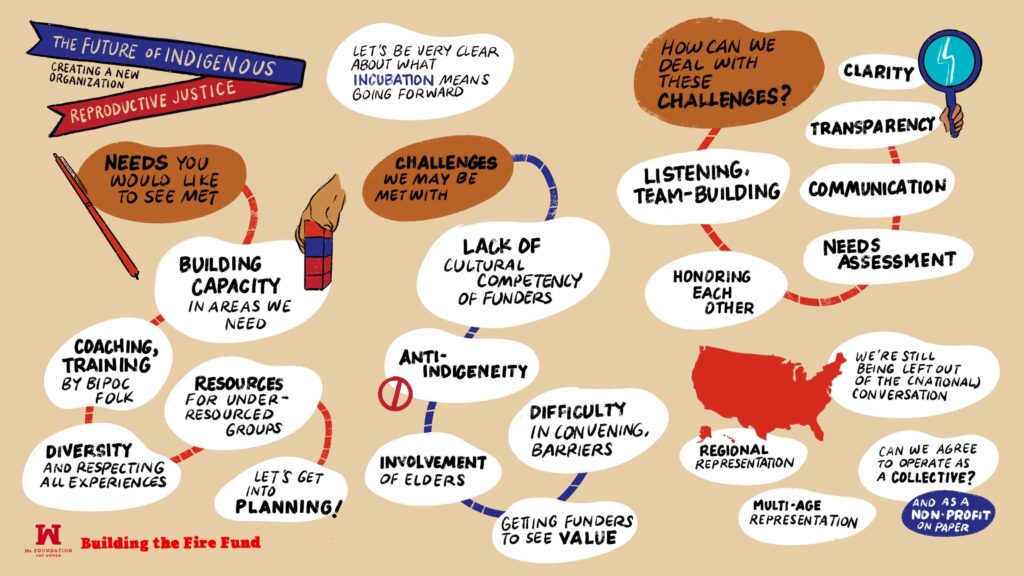 We're ready to move
We feel a great sense of obligation to the past and the future, and we are incredibly motivated. There is a word that describes the building of energy in Lakota, it's roughly translated to "ska ska." There is an energy that exists now that was not here before. We have coalesced as leaders, and we have clarity of purpose. We have the energy to build something for the future, and our drive is pressing and urgent. We're ready to go to work. We're ready to assert the voices of Indigenous leadership in places it has not always been present. We are facing the future and we are ready to build for those who come after us.
On a personal note, the convening was deeply profound and moving for me. I was terrified most of the time, wanting it to go right. I believed if we brought the leaders together, we would all find our way and our roles. We did – it's a strong group of generationally and geographically diverse leaders guided by our elders. It was heartening to hear our elders say, "We are ready to pass on our learning. We are so grateful for all the willing hands that are here to carry the work forward."
We are very grateful to Ms. Foundation and the Collaborative for Gender and Reproductive Equity for recognizing this gap and for convening these leaders. This convening allowed us to make huge leaps to identify how we'll move forward. The sparks of a movement came and built a bonfire, and we are ready to get to work.
To learn more about this work and support our efforts, visit our website.